Bob Downey is competing again in the Bassmaster Elite Series fishing tournament this year. This is his third consecutive year competing in the Elite Series, which is the highest level of professional bass fishing tournaments. Gateway Bank is proud to be a sponsor for Bob.
Bob first earned a spot in the 2020 Elite Series by finishing fifth in the 2019 Bassmaster Central Open Angler of the Year standings. At the end of the 2020 season, he placed 7th in the Rookie of the Year competition, 51st in the Angler of the Year competition, and earned enough points to re-qualify for the 2021 Elite Series. The Elite Series consists of nine events that are held across U.S. from February through August. 
Bob is currently competing in the 2022 Bassmaster Elite Series.  
Watch Bob prepare his gear and travel to his first 2021 event in Palatka, Florida:
Born and raised in Minnesota, Bob now lives in Detroit Lakes. He caught his first bass when he was only 2 years old and has had a passion for fishing ever since. He grew up fishing at his grandfather's cabin in northern Minnesota which allowed him to grow as a fisherman. He could always be found out at the dock or on his jonboat. Bob has always been a big fan of Bassmaster and learned a lot of techniques growing up from their magazines and television episodes. When Bob turned 14, he joined the Bassin' Boys club and started fishing in Jr. B.A.S.S Nation tournaments. After he turned 18, he became a part of the Lakes Area Bassmaster where he started competing against adults.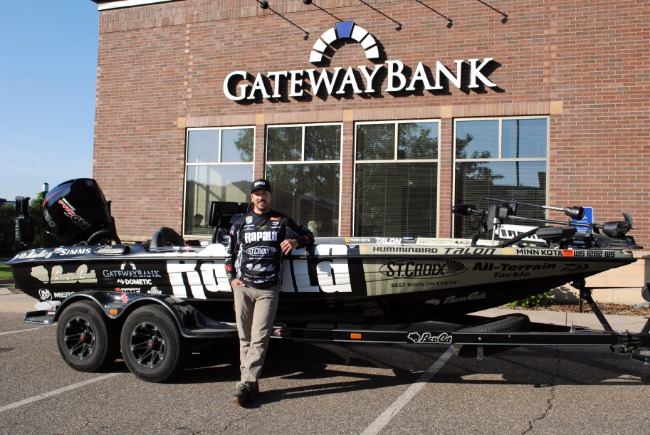 He joined the University of Iowa's team in 2006 where he then began competing in Bassmaster and FLW college tournaments. This allowed him to travel all over the US and gain experience in different bodies of water. He credits this as part of the reason he was successful in the Opens in 2019. Bob's passion has brought him a long way in his career and we at Gateway are very excited to watch him compete for the Elite Series title this year.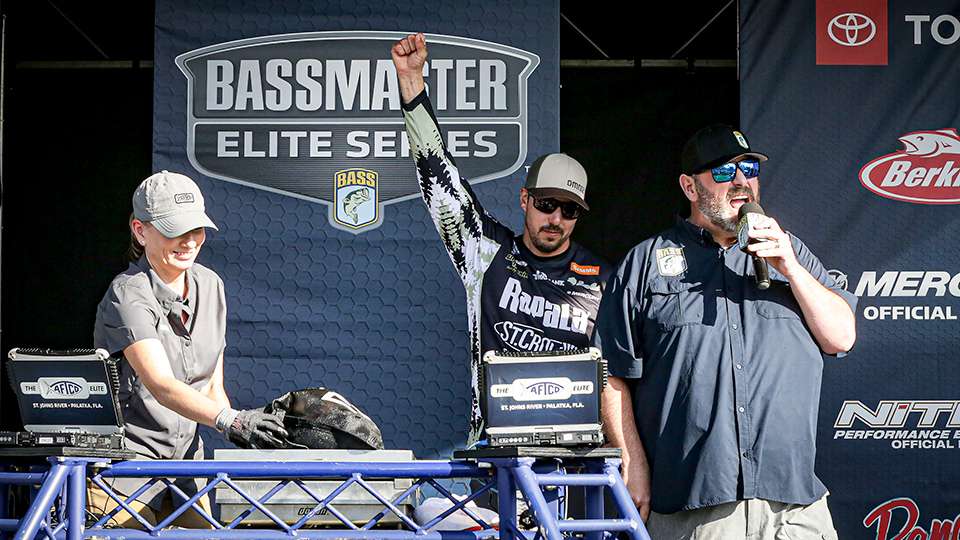 Photo Credit: James Overstreet
2022 Bassmaster Elite Series schedule

Feb. 10-13
, St. Johns River, Palatka, Florida.
Feb. 17-20, Harris Chain of Lakes, Leesburg, Florida.
March 17-20, Santee Cooper Lakes, Clarendon County, South Carolina.
April 7-10, Chickamauga Lake, Dayton, Tennessee.
May 19-22, Lake Fork, Quitman, Texas.
June 2-5, Pickwick Lake, Counce, Tennessee.
July 14-17, St. Lawrence River, Clayton, New York.
Aug. 18-21, Lake Oahe, Mobridge, South Dakota.
Aug. 26-29, Mississippi River, La Crosse, Wisconsin.